Torre Washington
Bodybuilder Torre Washington first became vegan in 1998 and since then has gone from strength to strength. Growing up as a vegetarian it was only a matter of time until Torre made the full plunge to veganism. 
"I would first congratulate them on walking the cruelty-free path…"
We managed to get an exclusive interview with the one and only Torre Washington to get an insight into why he's vegan, how he began bodybuilding and his advice for new vegans. [spacer height="20px"]
When did you become interested in fitness and what made you continue?
I became interested in fitness at a young age due to watching Arnold Schwarzenegger movies and learning about his history. I was also fascinated and inspired by comic book hero physiques. 
What is your proudest moment?
There are so many to count and to sum it up into one is not proper as my journey has only just begun. Inspiring others to take this vegan journey is a constant inspiration, and publishing my first training and nutrition e-books is one of them too 🙂
How did your vegan lifestyle start and why did you continue? 
My vegan lifestyle started when I was young being raised by a parent that held nutrition from the earth in high regard as a vegetarian and my becoming vegan in 1998 was based on having integrity. I would rather be for truth than a hypocrite, I continue as a vegan because it is the right way for humans to live and coexist with all beings on this planet earth, it provides our fuel for life.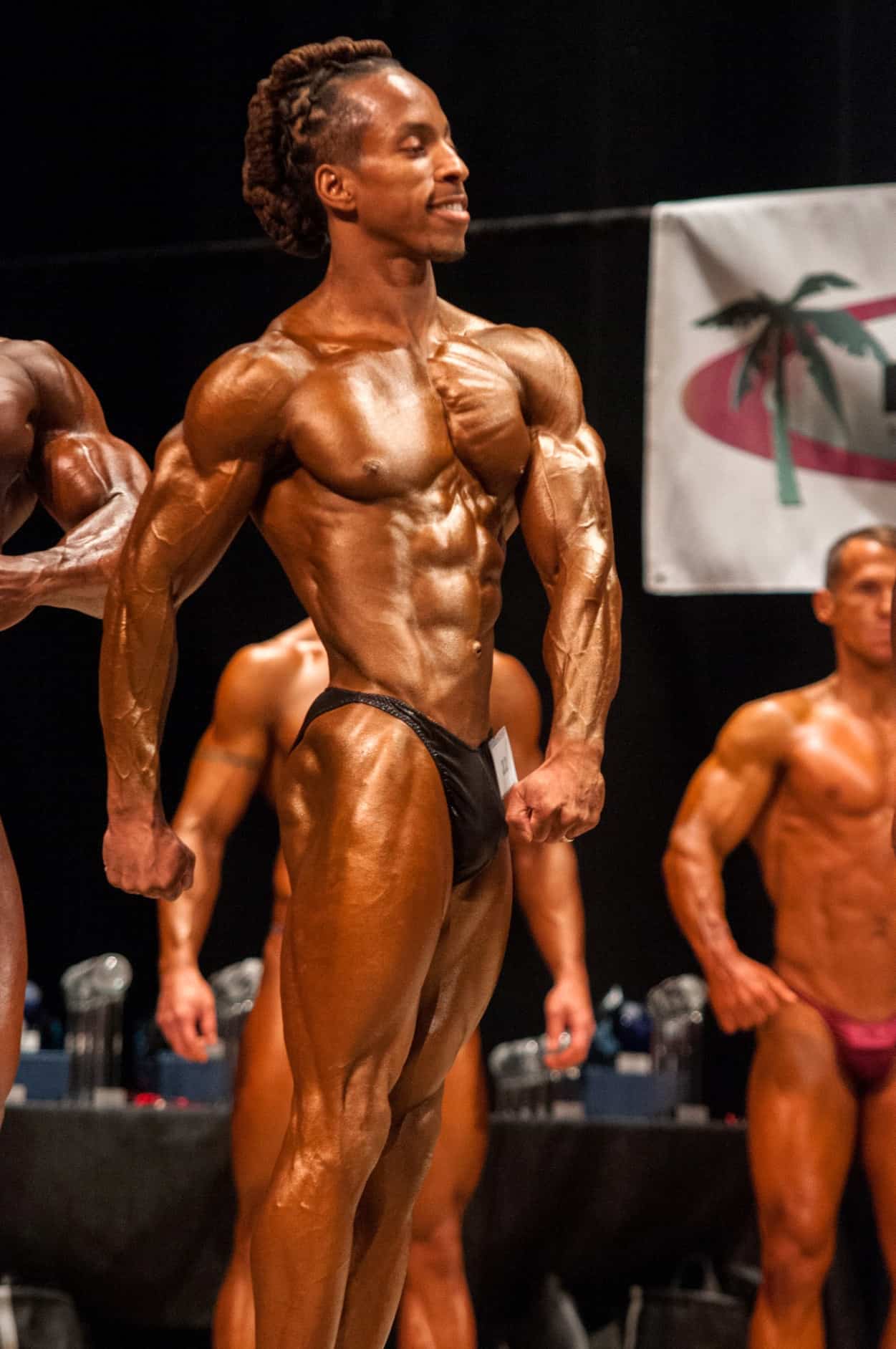 [spacer height="20px"]
What's the funniest thing someone has asked you regarding your vegan diet?
Hard question but I guess it would have to be, "So you don't even eat fish, what do you eat?". 
[spacer height="20px"]
What does your day-to-day nutrition plan look like?
My day to day nutrition plan is not particularly scripted as I like to enjoy everything vegan that I can get my hands on, one day may include no sweets (cakes, donuts, vice cream, etc..) and another day I may have one of each. I like to eat oatmeal and that may be daily but I may switch it to a banana, peanut butter, sandwich. Some days pancakes, scrambled tofu all in all I base my day off total daily caloric/portion intake, but I don't track it. 
[spacer height="20px"]
What would you tell someone who is looking to make the transition to a plant-based diet? 
I Would first congratulate them on walking the cruelty-free path by nutrition first and then tell them to watch a few documentaries (cowspiracy, vegucated, earthlings), and then get my "NOURISH" nutrition guide, "shameless plug". I would also suggest that they visit vegan restaurants, eat many fruits, vegetables, beans and so on, to get their body in tune with digesting more carbs and fiber than it was used to.[spacer height="20px"]
Connect with Torre Washington
Website: http://torrewashington.com/
Youtube: https://www.youtube.com/torrewashingtonofficial
Instagram: https://www.instagram.com/torre.washington/
Twitter: https://twitter.com/torrewofficial
Facebook: https://www.facebook.com/TorreWashingtonOfficial/
Snapchat: TorreWashington