Anthony Mullally
We were thrilled to catch up with vegan athlete, Anthony Mullally, who revealed his vegan transition and how the rugby community reacted to his lifestyle.
The International rugby player is often referred to as the Vegan Warrior, read on to find out more about his diet and regime.
"Since going vegan I've felt so much better, not just physically but more mentally clear as well.."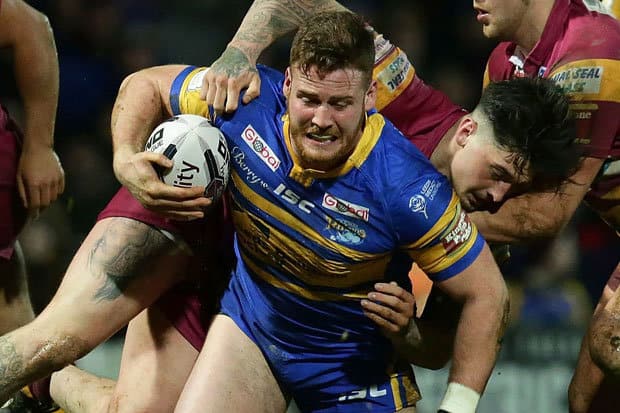 What's Your Height and Weight?
I am 6'5 and weigh 114kg
How Long Have you Been Playing Rugby?
Playing professional rugby for 6 years! But been playing since I was 13.
How Long Have you Been Vegan?
I've been vegan for nearly a year! But I was vegetarian before that, and haven't eaten meat for 3 years (2013-present..).
How Have you Felt Since Your Vegan Transition? 
Since going vegan I've felt so much better, not just physically but more mentally clear as well. Lost a couple of kilos at first but once I adapted to the diet my weight levelled out, and as we get our body fat measured regularly it showed I'd actually lost fat whilst maintaining muscle. And my strength/ performance has increased if anything.
---
Anthony is a huge vegan that shows that you can be big, strong and athletic on a vegan diet.
---
What Was Your Diet Like Before Going Vegan?
My diet was just like any other athletes! Trying to eat healthy by focusing lots of fruit and veg around lots of meat, thinking that is what I had to do if I wanted to keep my physique. But once I started to look outside the box at what's really going on in the world and how it effects us I couldn't carry on eating meat.
What's Your Daily Diet Like Now? 
My daily diet consists of lots of grains, nuts, seeds, pea protein supplements, beans, lentils, green veg, and the occasional meat replacement! I try to stick to a wholefoods diet.
What is Your Current Training Regime?
Now I'm back in preseason, we train 5 days a week preparing for the upcoming season, days consisting of around 3 session such as skills/ conditioning on the field, weights and wrestling.
Best Lifts on Squat, Bench, and Deadlift?
I've not done a 1RM in a while but I managed 150kg for 3 reps last season on bench. Deadlift will be around 220kg for 1RM and squat probably 200 1RM, depending on what part of the season we are in and if I've been squatting regularly.
He is a Raw Sport athlete, find out what he does in his training regime, as Raw Sport co-founder catches up with the International player in this video.
Courtesy of Anthony Mullally's Instagram.
Do You Do Any Yoga or Mobility Work?
I did quite a bit of hot yoga! But haven't done any lately but now I'm back in intense training I'm going to be doing it on my days off!
Is There a Big Vegan Movement in Rugby?
Not much of a vegan movement if I'm being honest, one of my teammates has gone vegetarian which is great! But apart from that I'm not aware of any others unfortunately, but it won't be long until we see some more I believe.
How Did the Rugby Community Take to You Going Vegan?
Obviously I get a lot of stick off the lads but it's just harmless, I tried to keep it a bit low key at first but I'm now really passionate about the key issues that made me go vegan (ethical, environmental, and health ) so I'm trying to spread the word and do what I can for vegan charities by doing public speaking, my goal is to make it more acceptable in professional sport, and it's already turning that way anyway.
Any Advice for New Vegans?
My advice is alway, two things, research and preparation. If you don't do your research on what plants are naturally high in protein and where to get key nutrients from  that you once got from meat you are bound to see some detrimental effects, but researched properly and taking time to cook and prepare meals, it's so easy afterwards.
How Did You Become Co-Owner of Vital Cafe 33?
I came on late really, I invested into it just as it was about to launch, I always wanted to be involved in a vegan cafe since being vegan. When I spoke to the guys, they had similar ideas in terms of raising awareness and different events out of the cafe. We are currently opening a new one also, in the next month or so!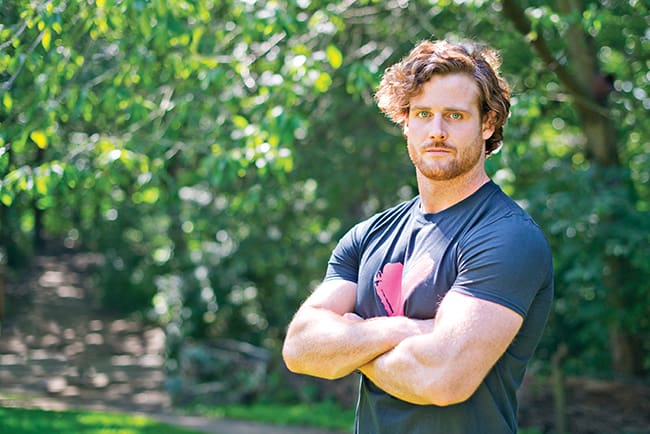 Connect with Anthony Mullaly