Our Top 4 Vegan Protein Powders
Finding a plant based protein powder, that is organically sourced, tasty and enjoyable, isn't as easy as it should be, thankfully we have done the job for you.
All that's left is the easy part, find the flavour, grams of protein and other superfoods that you desire.
We have reviewed all of the best vegan protein powders below. It is possible to get a full-amino acid profile in a vegan diet as well as protein. With that said, it is great to get that extra boost.
Gone are the days where you have to rely on flesh and carcass for protein- we are in a new era and it is time to thrive on some of the plantbased goodness that is available at our fingertips.
We have analysed many of the below products based on numerous factors and guess what- the grams of protein is probably low on the list of priorities. That's because we want to know how bioavailable the protein is, what additions have been made and if it is has been sourced from the highest quality.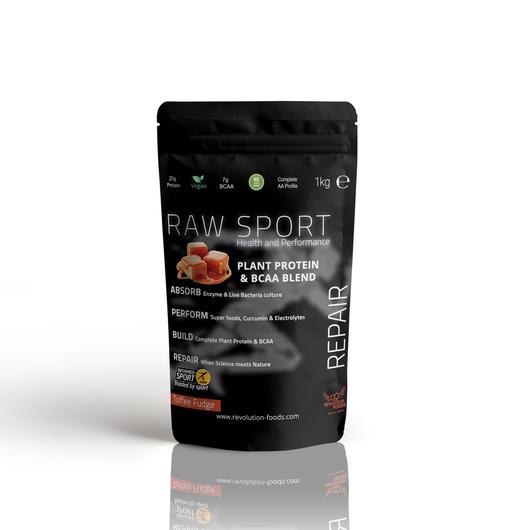 The launch of Raw Sport has taken the market by storm and for good reason- it is completely packed with various nutrients, digestive enzymes and minerals that work in synchronicity with the protein and full amino acid profile that this product has.
It took us a while to find the right product for ourselves and the moment we spoke to the guys over at this company we knew we had the best protein for us. That is because they know what they are talking about and only source the highest quality organic food. They are the unrivalled leader of plant protein in 2019!
The new brand by Revolution Foods packs a punch, as they brandish not only 24 grams of protein per serving but also an abundance of nutrients that include raw natural ingredients, digestive enzymes and various superfoods. We list some of the ingredients and their benefits.
What is in Raw Sport?
Biofermented Pea Protein & Quinoa Protein- These two plentiful sources of quality protein are not heated during the isolation process and combine together to provide 24 grams per serving.
Instantised 2:1:1 BCAA- There has been a lot of talk about BCAAs and their use before and after workouts- you can now skip buying them separately and consume with your smoothie. They have been scientifically proven to speed up recovery.
Coconut Water Powder- A unique ingredient that many others overlook, it is a perfect way to introduce integral electrolytes to your system before or after training.
Maca- The highly celebrated plant is well-known for its effects on hormonal regulation as well as contributing to strength.
Baobab- This superfood acts as prebiotics with soluble and insoluble fibre.
Konjac Fibre- Konjac Fibre ensures that your body digests the powder smoothly.
Grey Sea Salt- Sodium from grey sea salt is essential for the body, it improves performance and prevents fatigue or cramp. It is also a great way reintroduce electrolytes.
Turmeric Extract- Turmeric is the host of the property- curcumin and contributes to recovery, mobility and even concentration. The amazing herb has recently received lots of attention in the scientific sphere.
Piperine 95%- Piperine can increase absorption of curcumin and has been added in a very small dose.
Digestive Enzymes
Botswellic Acid 65%
Ginger Extract
Peppermint Leaf
Papain
Fennel Seed
Probiotics
Over 5 billion probiotics and live bacteria culture
Lacto Acidophilus
Lacto Rhamnosus
Bifido Animalis Subsp Lactis
Bifido Bifidum
 
Why Choose This Plant Based Protein Powder?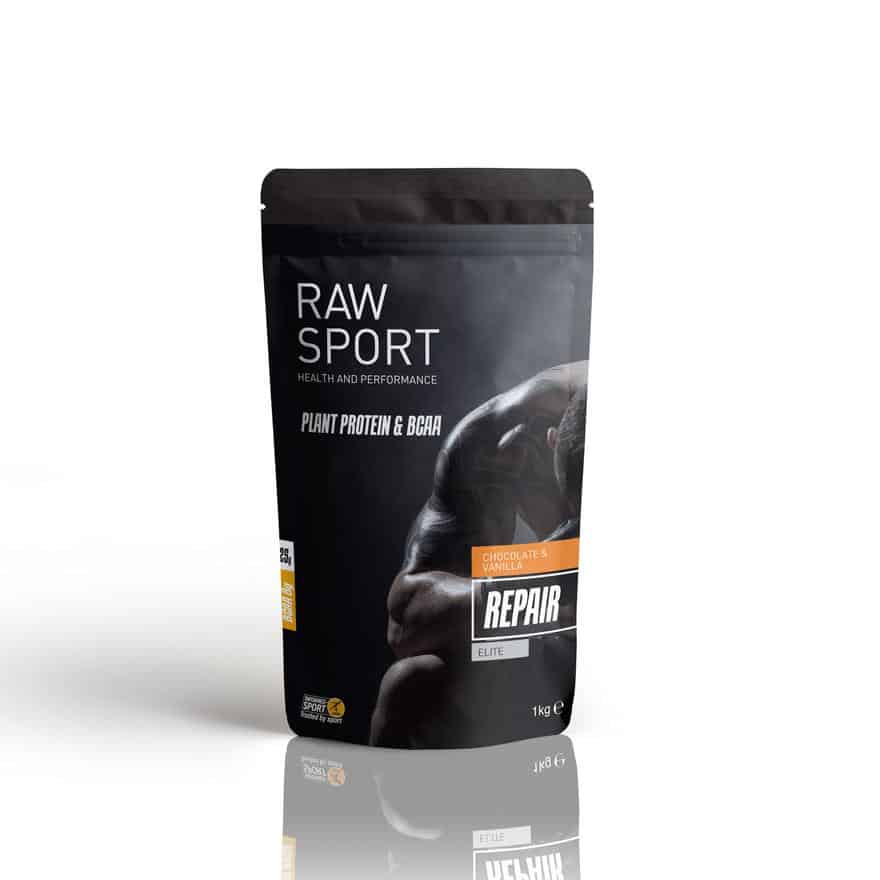 This is where a lot of it began for Revolution Foods with their powerful combination of hemp and pea protein. Again, they seem to have thrown in some nutrient dense ingredients that include natural digestive enzymes, turmeric extract, moringa and chlorella.
Here is what is in this Chocolate Vanilla product?
Biofermented Pea & Hemp Protein
Turmeric Extract
Coconut Water Powder
Grey Sea Salt
Moringa Powder
Chlorella
Papain, Fennel Seed, Peppermint Leaf
Arriba nacional cacao powder, Madagascar vanilla powder, Natural vanilla flavouring, Natural chocolate flavouring
Why Choose This Plant Based Protein Powder?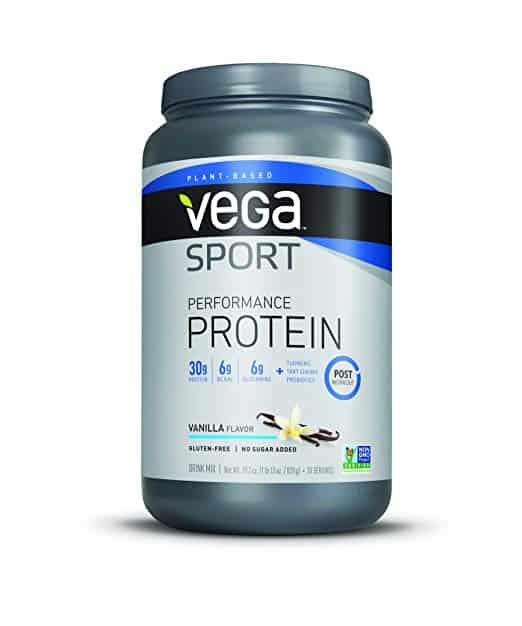 Co-founded by the famous Brendan Brazier you can be confident that you are in the right hands with Vega. It isn't our favourite but if it wasn't for Raw Sport and Revolution Foods then we would probably steer towards this product.
It is distributed worldwide and their demand is huge we just hope that they can continue to meet their customer's needs with the highest quality. It seems as though they have been forced into upping their game in recent times with the addition of tart cherry, turmeric extract, 1 billion probiotics and BCAA's.
Why Choose This Plant Based Protein Powder?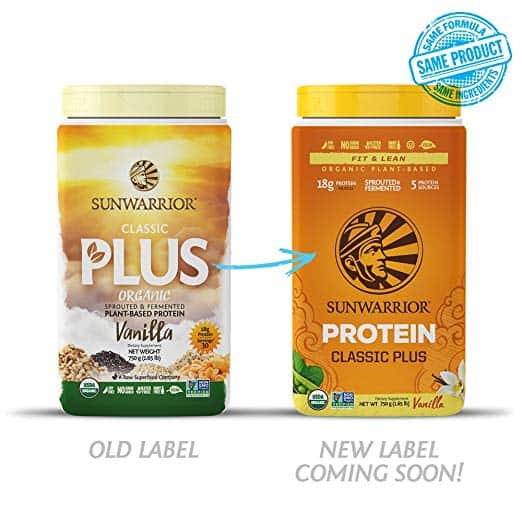 Our forth choice was the classic Sunwarrior taste and that is exactly what they are, they were the first big vegan protein powder that managed to capture the attention of many. For the most part, their powders are pretty tasty but one thing I have found with Sunwarrior is that each tub can vary slightly in taste.
It is completely organic, sprouted and fermented and USDA tested.
Why Choose This Plant Based Protein Powder?