Being vegan in Koh Lanta is now easier than ever. Since revisiting this paradise setting, I unravelled endless plant based treasures. Check out my 2019 review of the vegan restaurants in Koh Lanta, as well as my meal recommendations.
I first came to this Krabi Island three years ago. Being 100% plant based was quite a task back then, in-fact; it was the same in England at that stage too. The exponential movement is rippling across the globe and the demand means that there are vegan restaurants everywhere you turn.
For that reason, I have decided to update this blog. Some of my picks from three years ago remain whilst others have been closed. Upon my first visit to South East Asia I wrote Thai Story 1, with advice on ways to eat vegan in Thailand. Something that I particularly noticed was that there are a lot more vegan specialist outlets that are now available in Lanta.
Pure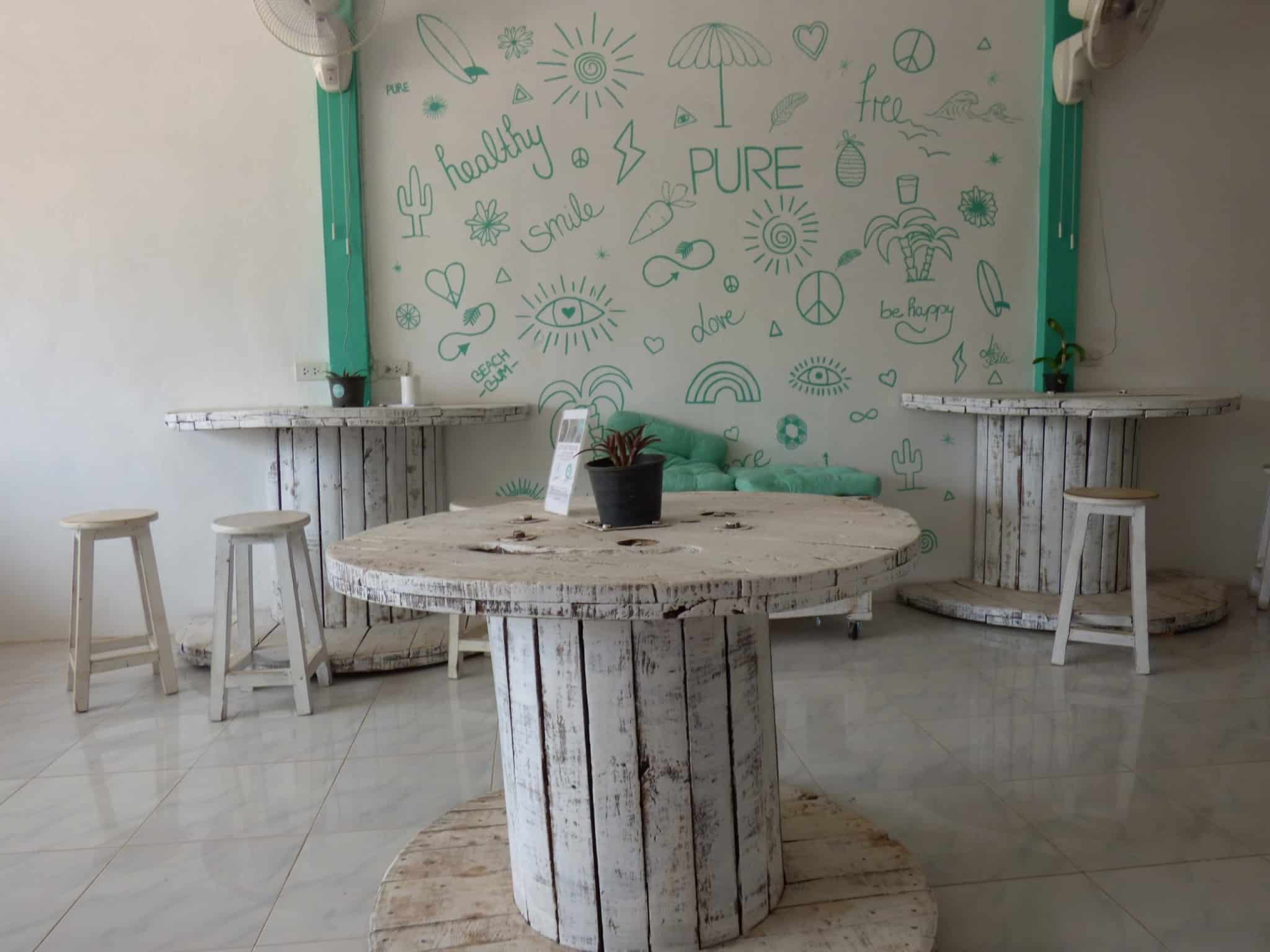 I was elated to find Pure, still going strong since my last stay in Koh Lanta. It isn't fully vegan, but it is all about health.
They make a special effort to provide healthy options. It is run by a European family who list what's vegan, clearly, on their menu.
They are really friendly and offer the best service on the Island.
Enjoy smoothie bowls, toasted sandwiches, desserts, energy balls and more. They offer a huge list of super add-ons, get superfoods such as wheat grass, matcha, chia seeds and nut butters.
Location: 52, Soi Khong Son Wat Khu Sang, Nai Khlong Bang Pla Kot, Phra Samut Chedi District, Samut Prakan 10290, Thailand
Opening Hours: 8am-4pm. Closed on Saturday.
Types of Meals: Smoothie Bowls, Sandwiches, Smoothies, Kombucha, Salads, Energy Balls & Acai Bowls.
Vegan: Lots of Vegan Options, Listed Clearly.
Favourite Meal: Toasted Avo Sandwich
Verdict
Happy Veggie
It's always a relief to find a food spot that can meet your needs. Happy Veggie, as the name suggests, is a specialist vegetarian and vegan restaurant in Lanta. Eating vegan in Thailand is now easier than ever.
I trialled their menu twice during my short stay. The burgers are tasty and they have a number of other wholesome options. The bun is black, due to its sesame ingredients. The 'chips' that come with the meals are usually what us UK folk call 'Crisps' but trust me, they come as an amazing combination with your burger.
You also have the option to request French Fries if you prefer. There are also healthy options. Thanks to a wealth of salads and Thai meals too.
Location: 8/4 Pra-Ae, Koh Lanta, Thailand
Opening Hours: Monday – Saturday, 10am til 10pm. Closed every second weekend per month.
Types of Meals: Burgers, Western, Thai, Salads, Desserts
Vegan: Mostly vegan, apart from egg.
Favourite Meal: The Quinoa, Cauli & Mango Burger meal with chips.
Verdict
Kaya
You can't find vegan places in Thailand? Guess what, look next door to Happy Veggie and you get Kaya Caffe. Who'd have thought we'd be gifted with two beautifully tasty veggie places in close proximity.
This Café meets all your sweet tooth requirements.
There's homemade Nutella, vegan ice-cream and tasty coffee shakes. You're also able to get hold of salads, sandwiches and smoothie bowls.
Location: 8/3 moo2, Koh Lanta, Thailand
Opening Hours: Mon 9:00am-5:00pm, Wed-Sun 9:00am-5:00pm Types of Meals: Coffee, Cakes Salads, Desserts
Vegan: 8/3 moo2, Koh Lanta, Thailand
Favourite Meal: Coffee Shake & Vegan Ice Cream
Verdict
Loro Loco
Me and my girlfriend accidentally ran into this vegan and vegetarian fusion. From the staff, to the food, it is flawless. You get a lot of food for your money and there's a range of foods to choose from.
We opted for the potato jackfruit curry. It comes with rice and is less than 150 baht. You also have the chance to embrace delicious jackfruit burgers, wraps and falafel.
There are pizzas available too, but I am unsure on whether they can be made vegan.
This was one of our favourite places to eat in Lanta. We recommend this spot.
Location: 198 M.2. T. Saladan, Koh Lanta, Thailand
Opening Hours: Mon-Sun 10:00am-10:00pm
Types of Meals: Burgers, Pizza, Curries, Falafel, Baba Ganoush
Vegan: Vegan & Vegetarian. Plenty of Vegan options.
Favourite Meal: Jackfruit Burger
Verdict
Fat Pig
Fat Pig is famous for its breakfast.
Something that I love about this place is the order concept. Simply, tick the food you wish to enjoy.
That's what makes this place 'vegan-proof'. It also bypasses any chance of misinterpretation or communication issues.
Enjoy breakfast from 10am, with the chance to tuck into avocado, guacamole, beans, toast, sautéed mushrooms, potatoes and more!
Make the most of breakfast with a view! It is next door to Catfish and has a beautiful view. It is based on a wooden deck over the sea.
Location: Sala Dan, Ko Lanta District, Krabi 81150, Thailand
Opening Hours: Mon-Sun 10am-10:00pm, Closed Tuesdays.
Types of Meals: Western Breakfast, Vegetarian Curries
Vegan: Not Vegan, but make your own vegan breakfast
Favourite: Breakfast
Verdict
Catfish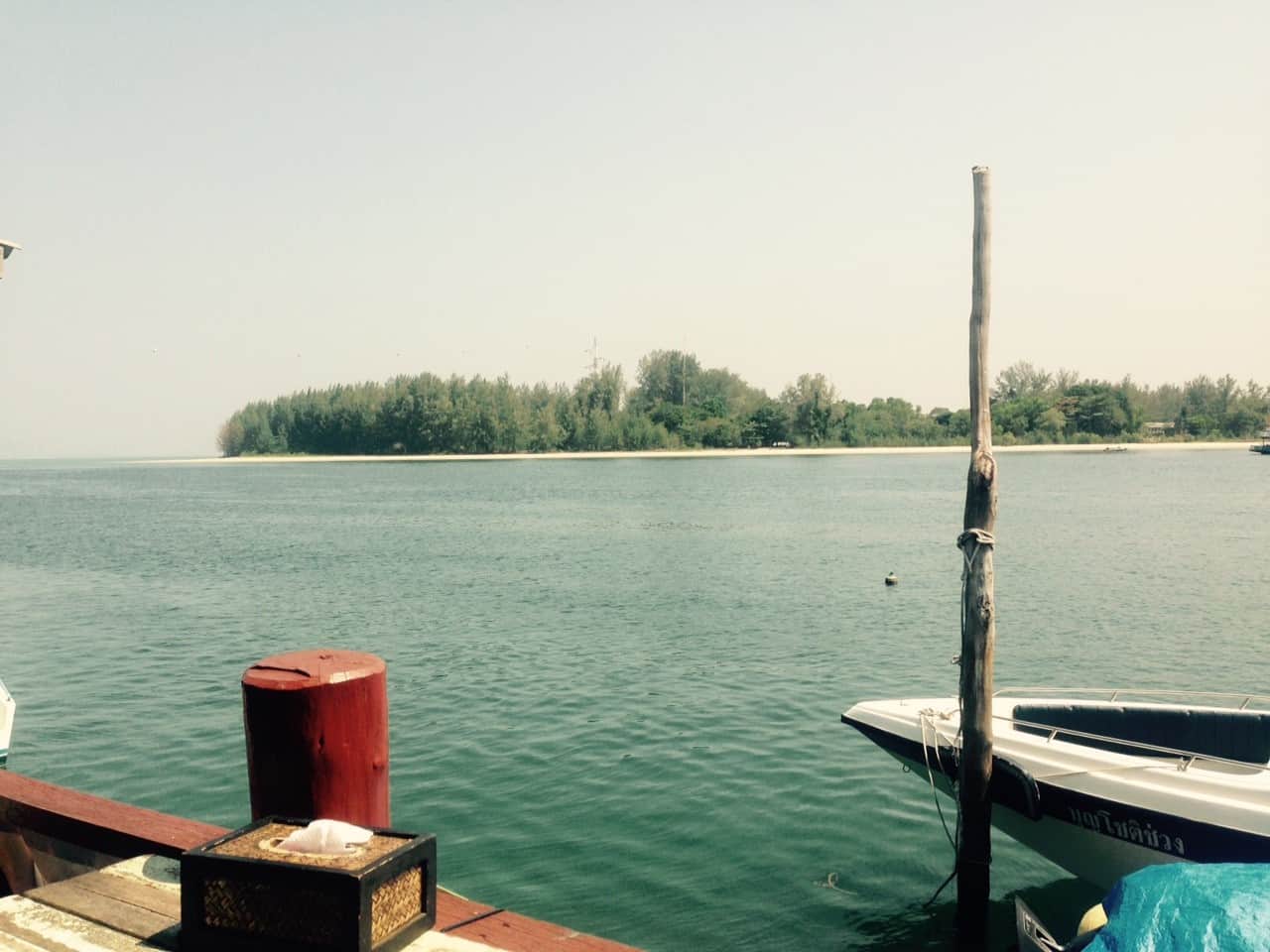 I felt compelled to include Catfish. That's because it was mentioned before updating this blog. I was pleased to see that it still exists and they offer a vegetarian Thai menu as well as falafel wraps.
Be sure to ask for no fish sauce when ordering a vegetarian meal. Also ensure there's no eggs in your fried rice.
They do struggle to understand some English orders. For that reason, keep it simple. Ask for vegetarian, no egg, no fish oil.
If you order the falafel wrap, it is vegan!
Location: Sala Dan Pier, Koh Lanta, Thailand
Opening Hours: Mon-Sun 7:30am-10:00pm
Types of Meals: Falafel Wraps, Vegetarian Thai
Vegan: Serve meat, vegetarian curries that can be made Vegan, Vegan Falafel Wrap.
Favourite Meal: Falafel Wrap with Hummus and Tahini included.
Verdict
Blue Moon
Blue Moon has embedded a cool vibe, offering a chilled hideout on Klong Nin beach.
It's not necessarily a vegan restaurant but they have a vegetarian menu. They understand that you do not want fish oil, shrimp oil or any other animal products. This makes it vegan for you.
They also have a number of real juices and detox drinks. Sit out on the beach, play their games, utilise their umbrellas and beach mats.
I thoroughly enjoyed the taste of their menu, the friendly staff and the access to their beach setup.
Rating: 4*
Location: Provincial Highway 4245, Tambon Ko Lanta Yai, Amphoe Ko Lanta, Chang Wat Krabi 81150, Thailand
Opening Hours: 10am-Midnight
Types of Meals: Thai Food
Vegan: Not Vegan, but Vegetarian Menu that is usually unintentionally vegan.
Favourite Meal: Massaman Curry, (no Tofu, my preference)
Verdict
Tips for Vegans in Koh Lanta
Being a vegan in Thailand is now easier than ever. There are plenty of options and also, recognition for our needs. There are a lot of meals that can be turned vegan and also specialist restaurants now available.
Here's a quick & easy guide for travelling vegans:
Always use Happy Cow
Learn the foolproof language, in Thailand you should learn the phrase "Gin Jay", which means you eat vegetarian. It often means a strict vegetarian. 
Reiterate that you do not want egg or fish oil.
Look for reviews like this one before visiting somewhere
Thankfully there are many proud "Vegan" signs around, so look out for them!